The best way to prepare for your interview
Land your dream job with our AI-powered platform
The fastest and most efficient way to prepare for a consulting interview
Join a community of exceptional people.
Features
Our AI model will help you land your dream consulting job
Our AI analyzes your answer to give you a unique feedback, based on the interview guides of the top consulting firms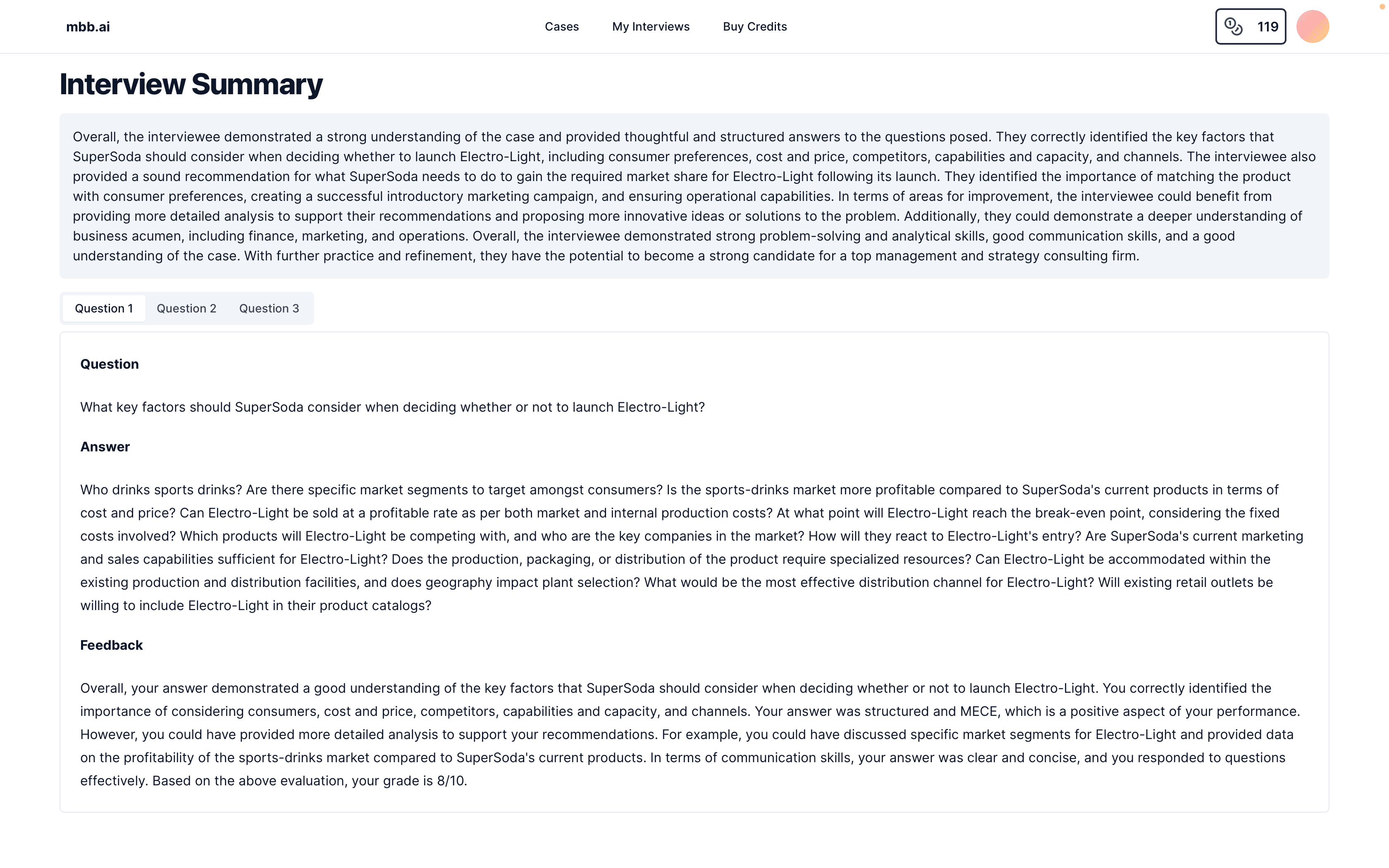 Don't take our word for it.
Join hundreds of users who aced their interviews!
It's completely free! Join now!
Frequently asked questions